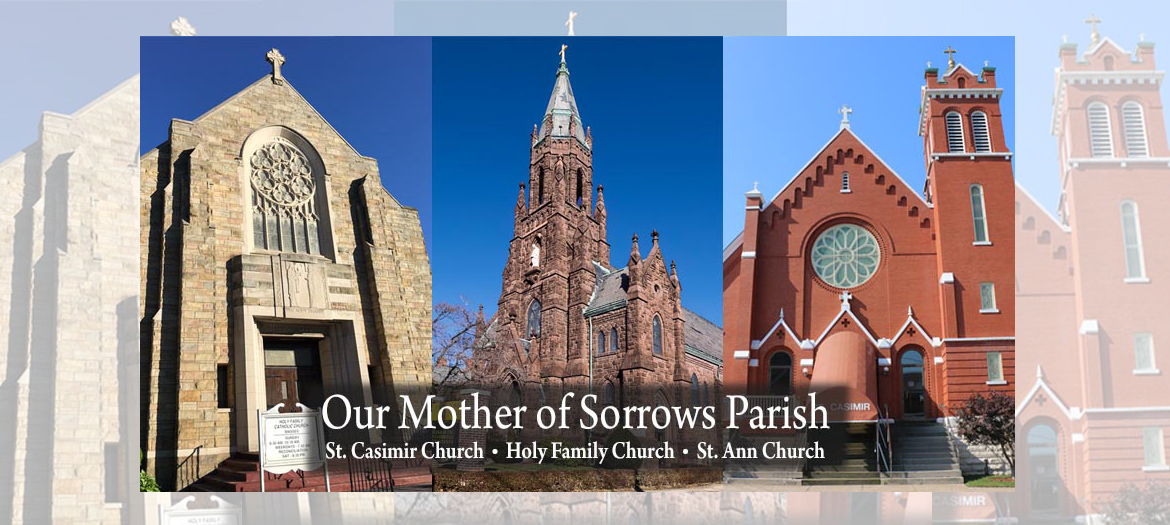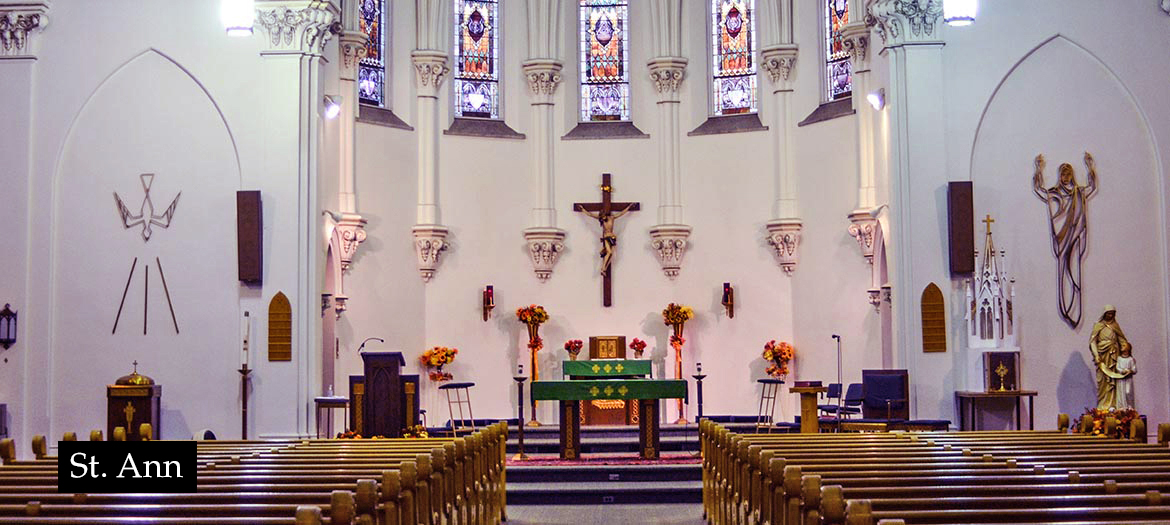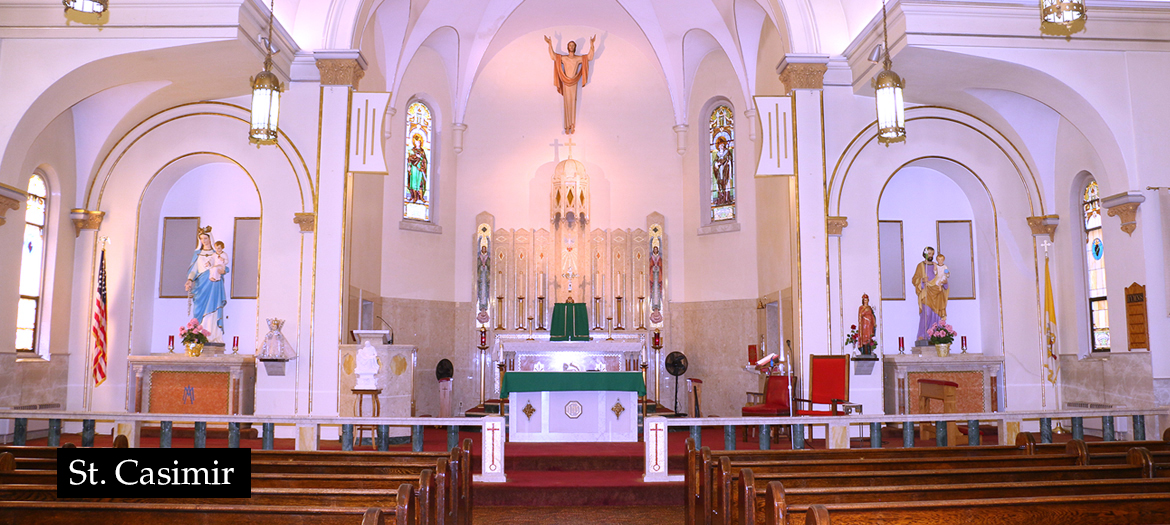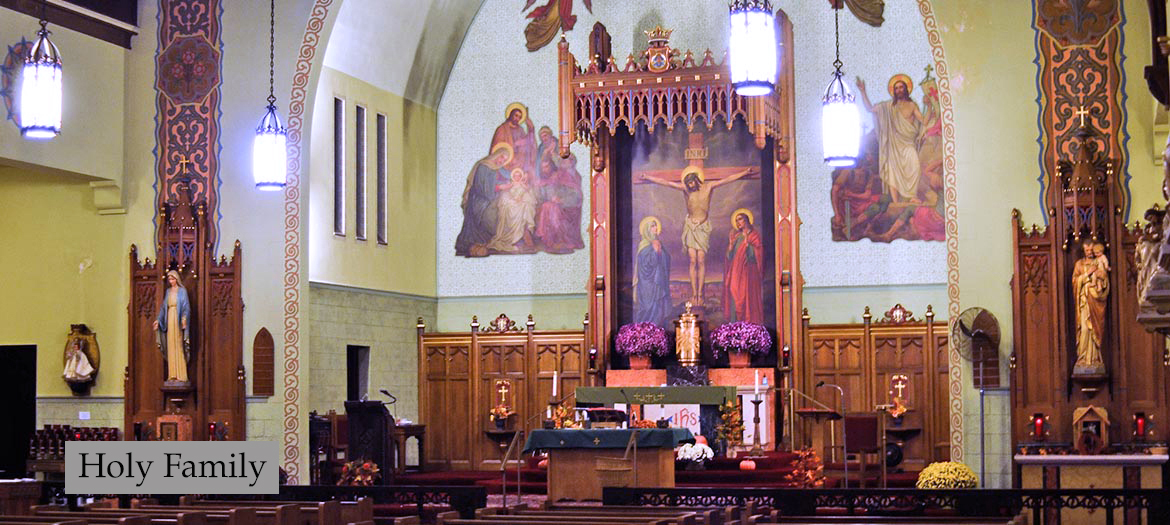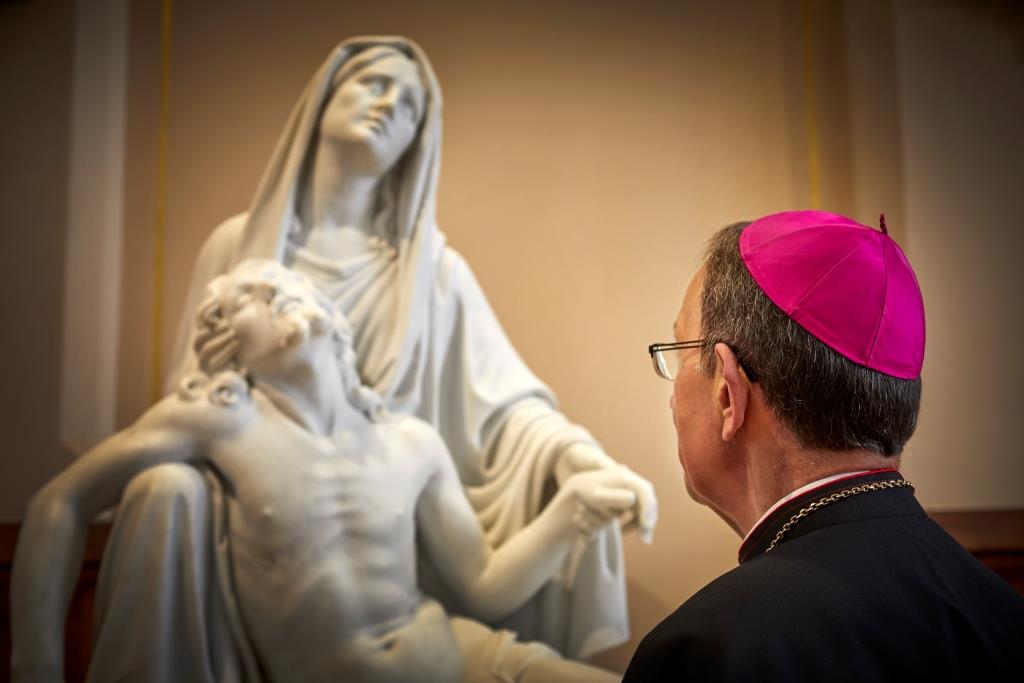 Welcome!
Our Mother of Sorrows Parish is a wonderful welcoming Family of Faith located in Erie, Pennsylvania. Along with St. Casimir, Holy Family and St. Ann in Erie, Pennsylvania, we are a great community with three wonderful places to worship. As the People of God, we rejoice in doing our very best to live and love like Christ! We are committed to loving God, loving others, and making disciples. Founders, long-time parishioners, newcomers, and those visiting the area are all welcome. May the Lord's every blessing be yours today and always!


From the Desk of Deacon Jerry

Support Your Parish at this critical time!
While we are temporarily unable to gather for worship due to the pandemic, our financial obligations remain the same, even as our normal offertory giving has been interrupted. If you are willing and able to make your offertory gift, you may do so by mail, drop it off in the mail slot at the parish office, or you may do so online through Catholic Foundation:
https://catholicfoundationnwpa.salsalabs.org/parishoffertorysupportfund/index.html
If mailing or dropping it off, the Parish office is at 913 Fulton St., Erie, PA 16503. If you choose to to give online the Catholic Foundation will forward your donation to our parish. Thank you for always supporting our parish. We anxiously await the day when we can be physically together with one another in prayer and friendship! All of you are very much missed by me and our priests.

Resources for keeping Holy Week Holy while at home
4 Spiritual Retreats during Holy Week: https://aleteia.org/category/spirituality/
Livestreamed Masses throughout the Diocese of Erie: https://www.eriercd.org/livestreammass.html

Livestreamed Holy Week events with Bishop Persico: https://www.eriercd.org/livestreammass.html

Holy Week at Home sponsored by the Diocese of Erie:https://www.eriercd.org/HolyWeekAtHome.html
Palm Distribution
Due to the restrictions in place to control the current pandemic, the blessed palms will not be available. We will distribute them once the restrictions have been lifted at a level where it is appropriate to do so. Thanks you for your understanding.

Blessed is He who comes in the name of the Lord!
Unfortunately we are again unable to worship together at mass this Sunday due to the restrictions in place that are necessary to protect all of us and to control the current health pandemic. As we enter into our holiest week; it still demands our attention and even more our participation. One way we can participate is to read the scripture selections for mass.
Today as we celebrate Palm Sunday of the Passion of the Lord, we read 2 selections from the Gospel of Matthew, with the second being Matthew's account of the Passion of Our Lord. After reading them we can't help but notice how different the two Gospel passages are in tone and sentiment.
In the first account Jesus enters Jerusalem and is the focus of Israel's deepest hopes and dreams. He is greeted with shouts of joy –Hosannas – fill the air as he is acclaimed as the one who comes in the name of the Lord and successor to David. Jesus is given the royal treatment – a carpet of cloaks and leafy branches and the people join in the rejoicing and commotion, swept along in all the excitement.
Then all of a sudden, the mood changes. The Passion Narrative announces that the king has been downgraded to a common criminal, condemned and led out for execution. The branches are replaced with whips, spits and choking dust. The colt is gone and instead, Jesus carries a heavy and awkward beam, upon which his broken and bloodied body will be hoisted up in death. The crowd has changed from celebration to execution and the cries of Hosanna have now become crucify him. How quickly the crowd has changed!
Perhaps our question for Holy Week is: where are we in these Gospels? How faithful have we been to Jesus? What have we done to strengthen our faith? How deep is our loyalty to Jesus in a world where faith is so easily mocked and his name so easily abused?
This year, more than ever, it is important as we journey through Holy Week to keep our eyes firmly fixed on Jesus, who is focused, patient, consistent and faithful in doing the will of God. He does not yield to the winds of popularity or give into the power of the crowd or the empty demands of this world. He knows his mission; he is determined to be faithful to the very end. He is obedient to death – even death on a cross.
These trying times offer us opportunity to share in Christ's passion, and by doing so we know that we will ultimately share in his resurrection.
Please know that our priests and I miss you and are constantly praying for your health and safety. May the light of Christ shine in your hearts and may you feel his peace and consolation!
Deacon Jerry



Mass Times
Daily:
(Holy Family Church Chapel-Monday through Friday 7 a.m.) (St. Ann-Monday through Friday 12:05 p.m. ) (St. Casimir-Monday through Friday 8 a.m.)
Saturday:
4 p.m. at St. Casimir
Sunday:
St. Casimir 8 a.m., (9:30 a.m. Latin Mass), 11 a.m.
Confessions:
Holy Family (Anytime by request); St. Ann (Monday through Friday at 11:30 a.m.; first Saturday at 8:30 a.m.); St. Casimir (Saturday at 3:30 p.m; Sunday at 9 a.m.)
Holy Day Mass:
Call the rectory office at (814) 452-4832
Holy Day Vigil:
Call the rectory office at (814) 452-4832